Suffolk County Locksmith, Inc., is a full service Locksmith company with Two convenient locations, that has been serving Nassau and Suffolk Counties for over 28 years. We are ready to handle all of your locksmith and security needs. Our Locksmith/Safe Technicians are our own employees, drug tested and background checked, and are never sub contractors !
Suffolk County Locksmith, Inc., is fully Bonded, Insured and Licensed by the N.Y.S. Department of State (License # 12000289105). We are a Better Business Bureau Accredited Member with an A+ rating. We are fully insured and bonded and hold the necessary N.Y.S Department of State license to " Sell, Service, Maintain and Install " all types of burglar and fire alarm systems, access control, video surveillance systems and low voltage wiring. We are members in good standing with the "Associated Locksmiths of America (ALOA), The Safe and Vault Technicians Association (SAVTA), and The National Automotive Service Task Force (NASTF).
We are an approved Government Contractor providing service to many Local, State and Federal Agencies such as The Department of Homeland Security, The Federal Aviation Administration (FAA), The General Service Administration (GSA) and many others. We will have your problem resolved in no time, no matter what security related issue you may have. Below are some of the government agencies that we currently do work for: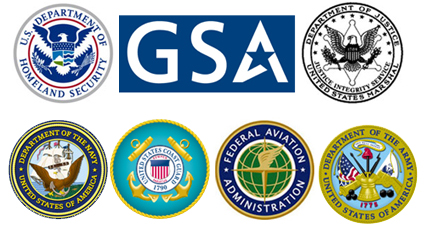 Don't be Fooled by out of Town Brokers or Impostors pretending to be us!
Call SUFFOLK COUNTY LOCKSMITH, INC., at (631)567-LOCK(5625)
Your "REAL" Local Locksmith !!
At Suffolk County Locksmith, Inc., we advise our customers as we would advise our family and friends. We specialize in all types of locks, keys, safes, alarm systems and much, much more ! Our highly trained Technicians are available to you 24 hours a day, 7 days a week including holidays and weekends. We handle all types of emergency and non emergency locksmith and security services whether it is for Automotive, Residential or Commercial business- WE DO IT ALL !!
When you call Suffolk County Locksmith, Inc., for help you can be certain that your security needs will be met with the same urgency and professionalism that we provide to all of our customers ! No matter if we are simply replacing lost keys or designing a new Computer Networked Access Control system, Video Surveillance system, or High Security commercial loss prevention master key system.
We always strive to find the most cost effective solution for the problem at hand, while also trying to maintain the highest degree of quality hardware.
Please remember that :
" The bitter taste of poor quality is remembered long after the sweetness of low price is forgotten "
Suffolk County Locksmith, Inc., is a AAA approved service provider for all types of automotive lockout, lost key and replacement lock situations, covering the largest dedicated locksmith territory on Long Island. Knowing that your safety and security needs are our first priority, you won't have to stress or worry about being locked out or replacing your automotive computer chip keys, remotes or locks. Our professional locksmiths are just a phone call away to assist you in any way, shape or form to solve your security related issues. Our services are top notch and we pride ourselves in making sure that your job is done properly the first time. We have built our reputation based upon honesty and integrity, and treat all of our customers as if they were our only customer.
" Soar with the Eagle, don't swim with the sharks"