Expert Garage Door Repair in Long Island, NY
Suffolk County Locksmith is now offering expert garage door repair in Long Island, New York. Our experienced and professional technicians are trained and certified to handle any residential garage door repair needs. We use the latest tools and techniques to ensure that your garage door is repaired quickly and properly.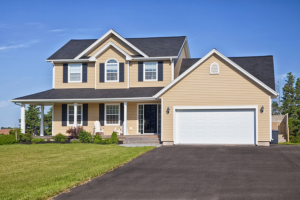 At Suffolk County Locksmith, we understand that garage door repair can be expensive. That's why we strive to offer our customers reliable and affordable repairs. We guarantee that your garage door repair needs will be taken care of quickly and efficiently. We offer competitive prices and will never sacrifice the quality of our services.
Trust Your Residential Garage Door Repair Needs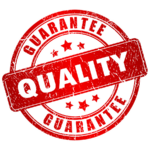 If you're ever in need of emergency garage door repair, Suffolk County Locksmith is here for you. Our team provides 24/7 emergency services, so you can rest assured knowing that your needs will be taken care of as soon as possible. We understand that garage door repair needs can arise at any time, and we're here to help you in your time of need.
Features:
1. Professional Technicians: All of our technicians are highly trained and certified professionals. We have the skills and experience necessary to handle any garage door repair job you may need. We guarantee fast, reliable service with the highest quality of workmanship.
2. Wide Range of Services: We offer a wide range of garage door services such as repairs, installations, replacements, and maintenance. No job is too big or too small for our experienced technicians.
3. Quality Parts & Components: We only use high-quality parts and components that meet or exceed industry standards. This will ensure your garage door is properly repaired without compromising its performance or reliability.
Benefits:
1. Cost Savings: By hiring Suffolk County Locksmith's experts, you can save on your overall repair costs compared to what a traditional garage door company would charge you. We offer competitive rates without sacrificing quality!
2. Convenience: Our team offers convenient scheduling options so that you don't have to put off your repair until it becomes an emergency situation. We make sure to fit into your schedule. Your repair can be completed quickly and efficiently, eliminating costly delays and potential safety hazards due to an aging garage door system.
3. Safety & Security: With Suffolk County Locksmith's expert technicians on the job, you can rest assured knowing that your home is safe from potential intruders or threats due to an faulty garage door system. Our team will make sure all components are in proper working order so that there are no weak points in your security system.