Commercial, Residential, Automotive Locksmith in Babylon, NY
When it comes to finding a commercial, residential or automotive locksmith in Babylon, NY, you have a few different options to choose from. Selecting the best one for the situation you are in is important. Each one has their own set of benefits that they can offer you. A locksmith is a skilled professional who specializes in working with locks and keys. They perform a wide range of services, including creating or duplicating keys, installing new locks, repairing existing locks and extracting broken keys from locked doors.
What is a locksmith and what do they do?
Locksmiths are essential for business owners, homeowners and car owners alike. They provide peace of mind when it comes to maintaining the security of your property. Locksmiths also often offer sophisticated alarm system installation services so that people have an extra layer of protection against unauthorized intrusions into their homes or businesses.
Local Locksmith in Babylon, NY
Locksmiths are of various types depending on their areas of expertise. There are commercial locksmiths, residential, and automotive. Each offering a unique set of services. Commercial locksmiths specialize in providing solutions to both small and large scale businesses. Production facilities, warehouses, malls, stores, etc. Residential locksmiths focus on services related to the security and protection of your homes such as repair and installation of new doors and windows. Automotive locksmiths provide solutions related to the security of vehicles like repairing car keys, motorcycle keys, transponder chips, etc. Whatever type of lock you have or whatever service you need, there definitely is a locksmith for you!
Services offered by a locksmith – lock installation, lock repair, key duplication
A locksmith can provide a crucial service to those who need help with the locks and keys of their homes, offices, or vehicles. They can offer a wide range of services tailored to each customer's situation. These including lock installation, repair and adjustment of existing locks, key duplication and replacement, as well as other related services. Lock installation typically involves repairing or replacing an existing lock that needs attention due to wear and tear. Lock repair applies if a malfunction is detected in the lock's mechanisms while key duplication implies creating exact copies of an existing set of keys. All these tasks require professional assistance from a Babylon locksmith service technicians who possess not only the relevant knowledge but also the necessary tools.
How to find a reputable locksmith in your area
When you need to hire a locksmith in Babylon, it's important to find one that is professional and reputable. Your first step should be to ask your friends, family or neighbors if they can recommend someone. If that isn't an option, check out third-party review sites or take advantage of local locksmith certification programs. A certified locksmith will have the training and experience necessary to get the job done quickly and correctly. Ultimately, research is key when finding any service provider in your area. Investigate options carefully and don't hesitate to ask questions when selecting your locksmith.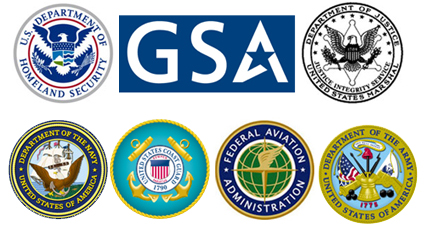 Don't be Fooled by out of Town Brokers or Impostors pretending to be us!