Commercial, Residential, Automotive Locksmith in Bayport, NY
For businesses and homeowners in the Bayport area of New York, security is essential to feeling safe and secure. That's why it's important to work with a trusted locksmith who understands your unique needs. Whether you require a commercial, residential, or automotive locksmith in Bayport, NY, we are here! At Suffolk County Locksmith, we specialize in providing our customers peace of mind through that meet your precise requirements! With decades of experience in our field and a team of highly qualified professionals ready to help you get the job done right away. No matter how big or small let us be your go-to source for a reliable residential and commercial lock security services here in Bayport.
An Overview of Bayport
Bayport, NY is the tranquil village on the South Shore of Long Island. Nestled between the vibrant, larger cities of Sayville and Patchogue. Locksmith services have become a growing necessity in this area as businesses and homes have begun to expand rapidly over recent years. Furthermore, as digital security systems become commonplace among popular retail stores in Bayport. Locksmiths have increased their services to meet these needs. Quality professionals are available to address any lock-related issue that may arise in residential or commercial properties. We are equipped to handle any key coding issues presented by modern electronic locking mechanisms. With Bayport's peaceful setting, its rapid growth has made it an ideal location for locksmiths of all kinds.
Professional Locksmiths
Bayport businesses and residents can now rest assured that their security needs are being met. Our services in the area are providing support for commercial, residential, and automotive clients. With knowledgeable technicians who have years of hands-on experience, customers can anticipate attentive service and custom solutions designed to meet their exact security objectives. The only thing left to do is call and get started on improving the safety of your property today!
The Benefits
When it comes to finding a local locksmith in the Bayport area, there are many advantages to be gained. As each lock and key situation can vary drastically, this often renders it necessary to have an knowledge of the intricacies of security. By hiring Suffolk County Locksmith we specializes in this area. You can be sure that your needs will be met by an experienced professional who has insight into your particular situation. This can save time, effort and money while ensuring that you get high quality service tailored exactly to your needs.
Examining Different Safety Features
Our Bayport Locksmiths services is renowned for our state-of-the-art security systems. We offer the most cutting-edge products and services on the market. Our sales team collaborates with customers to ensure you get the right product for you individual needs, ranging from an updated key padlock to a comprehensive home safe. All of our locksmiths are trained in locking technology and pride themselves on helping customers select the best safety features. Our experience comes with great assurance. Whether you require lockout assistance, deadbolt installation or advice on choosing the appropriate security components, We have you covered. We hope the next time you need a commercial, residential or automotive Bayport Locksmith service, you choose Suffolk County Locksmith!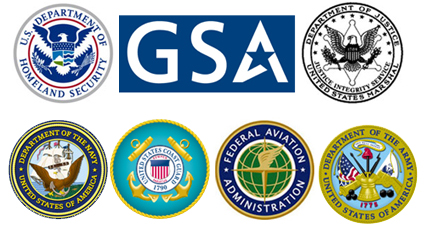 Don't be Fooled by out of Town Brokers or Impostors pretending to be us!