Suffolk County Locksmith, in Bethpage, Commercial & Residential, Automotive
Are you looking for a reliable, knowledgeable locksmith in the Bethpage area? Suffolk County Locksmith provides exceptional residential and commercial services, with specialties in automotive work. Whether you need your car door unlocked or are building an access control system for your business, our certified experts can help point you in the right direction. With years of experience under our belt, customers count on us to provide fast service that meets all safety standards. We understand the importance of maintaining security at home and work; let us exceed your expectations today!
Overview of Suffolk County Locksmiths and the services they provide
Looking for efficient locksmith services in Suffolk County? Look no further than Suffolk County Locksmith! This trusted locksmith company offers a wide range of services to meet all your lock and key needs, from emergency lockouts to lock repairs and installations. Their team of skilled technicians is available 24/7 to provide fast and reliable service at affordable rates. Whether you need a new set of keys made or a malfunctioning lock repaired, Suffolk County Locksmith has got you covered. With years of experience in the industry, they pride themselves on their professionalism, expertise, and commitment to customer satisfaction. Give them a call today for all your locksmith needs!
Benefits of using a professional locksmith
When it comes to security, it's important to trust the experts. This is especially true when it comes to your home or business's locks. That's when Suffolk County Locksmith  comes in. By choosing us, you're ensuring that your property is in the hands of someone with years of experience and training. Not only can we handle any lock-related issue that may arise, but can also provide valuable advice on how to improve your security measures. Plus, Suffolk County Locksmith is available 24/7 for emergencies, giving you peace of mind at all times. The benefits of partnering with us are clear – why take any chances with your security?
Choosing the right type of lock for your home or business
When it comes to securing our homes and businesses, choosing the right type of lock is essential. With so many options available in the market, it can often be overwhelming to pick the one that provides the highest level of security. Some of the factors to consider might include the type of door, the level of traffic in the area, and the type of property. Whether you opt for a deadbolt or a smart lock, it's critical to weigh the pros and cons of each option. With the right type of lock in place, you can have peace of mind knowing that your property and belongings are safe and secure.
Reasons why you should install locks with high-security features
When it comes to the security of your home or business, it's important to think beyond the standard locks you see on most doors. Installing locks with high-security features offers several benefits that can keep you and your property safe. For one, high-security locks are much more difficult to pick or manipulate, making it much harder for burglars or intruders to gain access. They also often come equipped with advanced features like key control or tamper-resistant technology, which can add an extra layer of security. Plus, the added peace of mind that comes with knowing your property is well-protected is priceless. So, if you're looking to beef up your security measures, consider investing in locks with high-security features.
Different types of automotive locks available from Suffolk County Locksmith
When it comes to keeping your vehicle secure, there are numerous options available for automotive locks. At Suffolk County Locksmith, we offer a variety of different types of locks to choose from. One option is a traditional key-operated lock, which is still commonly used and provides a reliable form of security. For those who prefer a more advanced option, we also offer keypads and push-button locks that allow for keyless entry. Additionally, we have smart locks that can be controlled via a smartphone app or other electronic device. No matter your preference, our team can help you choose the right automotive lock to fit your needs and keep your vehicle safe and secure.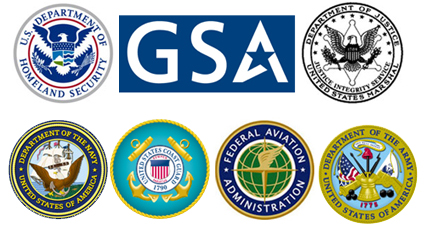 Don't be Fooled by out of Town Brokers or Impostors pretending to be us!