Suffolk County Locksmith, in Brentwood, Commercial & Residential, Automotive
Are you in need of a residential, commercial or automotive locksmith in the Brentwood, New York area? Look no further than Suffolk County Locksmith! We are your one-stop shop for all residential, commercial, and automotive locksmith services. With over 30 years of experience and security knowledge under our belt, we have earned a reputation as the go-to team for prompt service that is reliable & trustworthy. Our friendly customer service reps will be sure to provide an excellent experience each time you contact us so don't wait any longer – call now!
Introducing Our Brentwood NY Locksmith Services. Commercial, Residential Automotive Locksmith
If you are looking for a locksmith in Brentwood, NY, you have come to the right place. Whether you need commercial, residential, or automotive locksmith services, they have got you covered. Their team of experienced professionals is equipped with the skills and knowledge to handle any locksmith needs you may have. From rekeying locks to emergency lockout assistance, we are your go-to option for all of your locksmith needs. You can rest assured knowing that their services are reliable, efficient, and trustworthy. Contact us today to experience the highest quality locksmith services in the area.
Residential Locksmith Services – Protect Your Home and Property with Quality Solutions
Your home is your castle, and you want to protect it from any unwanted intruders. This is where our Brentwood residential locksmith, Suffolk County Locksmith comes in handy. With their expertise, they can offer you tailor-made solutions to secure your property. From locking mechanisms to surveillance systems, they can ensure that only authorized people can access your home. With quality solutions, you can rest easy knowing that your home is protected. Don't wait until it's too late; contact a residential locksmith today and take the first step towards a safer and more secure home.
Commercial Locksmith Services – Keep Your Business Safe and Secure
As a business owner, one of your top priorities is making sure your property is safe and secure. Whether you own a storefront or a large office building, a professional commercial locksmith in Brentwood can provide essential services to keep your business protected from theft and break-ins. From installing high-security locks and access control systems to repairing damaged locks and providing emergency lockout services, a commercial locksmith can give you peace of mind knowing that your business is secure. Don't wait until it's too late – invest in commercial locksmith services today to safeguard your business.
Automotive Locksmith Services – Get Access to Your Vehicle Quickly and Easily
Have you ever found yourself standing outside your vehicle, unable to get in? Whether you accidentally locked your keys inside or lost them altogether, it's a frustrating situation to be in. However, with automotive locksmith services, you can quickly and easily regain access to your vehicle. These professionals have the expertise and tools to handle a variety of lock and key issues, from replacement keys to unlocking your car doors. Don't let a lockout situation ruin your day – call an automotive locksmith and get back on the road in no time.
Emergency Lockout Services – Solve Any Lockout Issues Fast
There's nothing more frustrating than getting locked out of your car or home. Whether it's due to a forgotten key or a broken lock, it's never a pleasant experience. That's where emergency lockout services come in. With just one call, you can have a professional locksmith come to your aid and solve your lockout issue fast. These professionals have all the necessary tools and experience to get you back into your car or home in no time. Don't waste time trying to pick the lock yourself or searching for spare keys that may not exist. Instead, rely on the convenience and efficiency of emergency lockout services. Finding the best Brentwood locksmith can take some time, if you have any questions or concerns, please con't hesitate to contact us.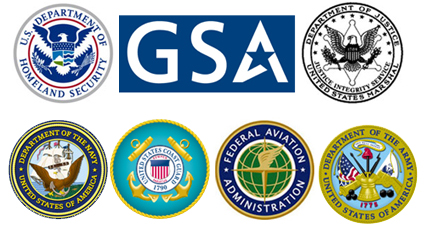 Don't be Fooled by out of Town Brokers or Impostors pretending to be us!