Are you in need of a reliable and trustworthy locksmith in Brookhaven, NY for your lockouts, key replacements, security systems, and more? Look no further than Suffolk County Locksmith! We provide high-quality services to both commercial and residential customers in Brookhaven, NY. Our experienced technicians are available 24 hours a day, 7 days a week so you can receive rapid response times whenever you require service from us. Whether it be regular maintenance for business or installation of new locks for your home's entryway—we guarantee that our commitment to customer satisfaction will not waiver. When dealing with Suffolk County Locksmith, you know that all jobs are completed accurately within the shortest amount of time possible ensuring your peace of mind when you're on the job. So why wait any longer? Contact us now!
Quality Service for Brookhaven Residents
Brookhaven residents, have you ever been in a frustrating situation where you've locked yourself out of your home or car? Look no further than Suffolk County Locksmith for quality and reliable service. With their team of highly trained professionals, they guarantee to provide efficient service with a smile. Whether it's an emergency or a routine lock installation, SC Locksmith has got you covered. Their commitment to excellence and customer satisfaction will leave you feeling confident in your choice. Trust the experts at Suffolk County Locksmith to give you peace of mind in any lock and key situation.
Benefits of Professional Locksmiths in Brookhaven, NY
When it comes to the safety and security of your home or business, it's important to have a reliable locksmith in Brookhaven, NY by your side. We offer a variety of benefits that make them an invaluable resource. From emergency lockout services to key duplication and high-security lock installation, these experts have the knowledge and tools to handle any locksmith need you may have. Not only can they save you time and money by providing efficient and effective solutions, but they can also offer valuable advice on how to improve your overall security. By working with a professional locksmith, you can have peace of mind knowing that your property and belongings are in good hands.
From Lock Repairs to Key Duplication
Suffolk County Locksmith is a one-stop shop for all your lock and key needs. From repairing damaged locks to duplicating keys, they offer a wide range of services to make your life easier. Need a lock rekeyed or installed? No problem. They can handle that too. With their years of experience and expertise, you can trust them to deliver outstanding results. Their skilled and friendly team is always ready to assist you with any lock or key issues you may have, ensuring your security and peace of mind. So next time you need locksmith services, turn to us for reliable and efficient solutions.
Availability & Hours
When it comes to a locksmith in Brookhaven, availability is key. Whether you find yourself locked out of your car in the middle of the night or need new locks installed on your home during the weekend, it's important to have a locksmith you can rely on. That's why Suffolk County Locksmith is proud to offer 24/7 availability for all of your locksmith needs. Need a new key? We've got you covered. Locked out of your apartment? We'll be there to help. No matter the time of day or night, our friendly technicians are here to provide top-notch service and get you back to your day-to-day routine. So why wait? Give us a call and let us take care of all your locksmith needs today.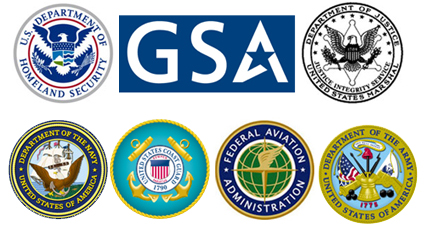 Don't be Fooled by out of Town Brokers or Impostors pretending to be us!