Commercial, Residential, Automotive Locksmith in Centereach, NY
Here at Suffolk County Locksmith we proudly provide a comprehensive range of automotive, residential, and commercial locksmith services in Centereach, NY. Our friendly technicians are trained and certified in providing high-quality solutions with smart, expert workmanship. Whether you need to unlock a car door or enhance the security around your business property, our team has you covered. We take pride in offering competitive rates without compromising on quality. We deliver timely results that give peace of mind.
A Comprehensive Solution
If you're in the Centereach area and need help with your locksmith needs, look no further than us. Our specialized team of certified technicians have an impressive wealth of industry experience. We are prepared to handle any situation. From simple key duplication to complicated commercial-grade security installations, we do it all! Whether you need a secure solution for your automotive, residential or commercial space in Centereach, we can develop a plan. Our goal is to tailor a solution to meet each customer's individual requirements. With a full range of cutting edge technology, top-of-the-line products and excellent customer service, we are sure to provide best-in-class security solutions.
Professional Centereach Locksmith Services
At Suffolk County Locksmith, you'll find reliable solutions for all your automotive and lock needs. Our experts in the field of automotive key-making have the knowledge to create new keys or clones, repair broken vehicle locks and provide immobilizer systems when needed. In addition, we offer a wide range of digital lock systems including transponder chips, alarm systems and smart security devices to keep your property safe from intruders. No matter what service you need, trust that our team's first priority is providing excellent quality.
The Benefits
Homeowners can benefit greatly from the services of a professional locksmith in Centereach, NY. Reliable and cost-effective, in many cases, hiring a qualified expert is much more affordable than other alternatives. Our team provides premium customer service on top of our great rates. This allows customers to enjoy peace of mind knowing their home is as safe as possible. Furthermore, knowledgeable assistance from an experienced locksmith makes it easier to quickly resolve any potential risks or issues.
Maintenance Tips
Keeping your automotive, residential, or commercial property  in Centereach secure is a top priority for most people. There are numerous effective practices that one can employ to improve and maintain security for those assets. Locking windows, doors and other entries should be the starting point when attempting to secure the building, and garage doors should be kept closed at all times. Next, think about motion-activated lighting systems which may prevent unwanted visitors from targeting the property under the darkness of night. Smart home technology has allowed users to remotely monitor their property via camera surveillance systems and alarm systems to detect suspicious activity even when they're away from home. Finally, consulting with a security expert can help suggest additional ways in which security can be improved on automatically or manually maintained residential and commercial properties alike.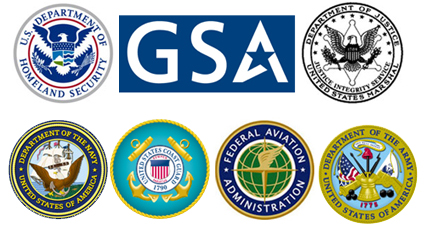 Don't be Fooled by out of Town Brokers or Impostors pretending to be us!