Are you looking for residential, commercial, or automotive locksmith services in the Commack area? At Suffolk County Locksmith., we proudly offer a wide selection of lock and key solutions to keep your home or business secure. With over 25 years of experience in all aspects of locksmithing, our team is well-equipped to handle any emergency and will provide prompt service with guaranteed satisfaction. Our knowledgeable technicians utilize industry best practices and the latest technology when providing their exceptional services. Whether you need new locks installed at your residence or rekeyed security systems for your office building –Suffolk County Locksmith has got it covered!
Suffolk County Locksmith – Who We Are and What We Do
Are you in need of a trustworthy locksmith in Commack, NY? Look no further than Suffolk County Locksmith. We pride ourselves on our reliability and expertise in the locksmith industry. Our highly-trained professionals use the latest equipment and techniques to provide a variety of services, including lock repairs and installations, key duplication, safe installation and combination changes, and emergency lockout assistance. We prioritize providing exceptional customer service and ensuring the security of our clients' homes and businesses. Contact Suffolk County Locksmith for all your locksmith needs.
Residential Services – Types of Locks, Rekeying, Key Duplication in Commack, NY
When it comes to securing your home, the type of lock you choose can make all the difference in keeping unwanted visitors out. From traditional deadbolts to high-tech smart locks, there are a variety of options to choose from when it comes to residential locks. Once you have chosen the right lock for your home, it is important to keep it in top condition. That's where rekeying and key duplication come into play. Rekeying involves changing the internal workings of a lock so that a new key is required to open it, while key duplication allows you to create spare keys for family members or trusted friends. With the right combination of lock type and maintenance, you can give yourself peace of mind knowing that your home is secure. Contact Commack Residential Locksmith, Suffolk County Locksmith today!
Commercial Locksmith Services in Commack, NY – High-Security Locks, Master Key Systems, Access Controls
When it comes to securing your business, it's important to have reliable commercial services to keep your space safe and secure. High-security locks are a great place to start, as they provide an extra layer of protection against potential intruders. Master key systems offer added convenience, allowing authorized personnel to access multiple areas with just one key. Access controls take security a step further, allowing you to dictate who has access to certain areas and at what times. With these commercial locksmith services at your fingertips, you can rest assured that your business is well-protected.
Automotive Locksmith Services in Commack, NY – Car Keys Replacement, Ignition Repair, Lockouts
We've all been there, rushing to work or an important meeting, but your car key won't turn in the ignition or you accidentally locked it inside your car. It's a frustrating experience that can throw off your entire day. Luckily, there are professionals out there who can help you out. Automotive locksmith services like car key replacement, ignition repair, and lockouts are lifesavers for those in need. Whether you lost your keys, broke them in the ignition, or simply left them in the car, these experts have the skills and tools necessary to get you back on the road quickly and safely. With their help, you won't have to stress about being late or stranded. Automotive services are a true asset for drivers everywhere. Call Commack Automotive Locksmith, Suffolk County Locksmith, we can help!
Benefits of Hiring a Professional Locksmith in Commack
When it comes to securing our home or business, nothing can beat the reliability and expertise of a professional locksmith. Whether you need a lock installation, repair, or rekeying a skilled locksmith can guarantee top-notch services to meet your needs. For homeowners and business owners in Commack, hiring a professional locksmith is not just about fixing emergencies, but also about preventing them. With their deep understanding of locks, keys, and security systems, professional locksmith can offer valuable advice on how to enhance the safety and security of your property. Plus, they can save you time, money, and headaches by getting the job done right the first time. So, if you want to ensure the protection of your assets and loved ones, consider hiring a professional locksmith servicing Commack today.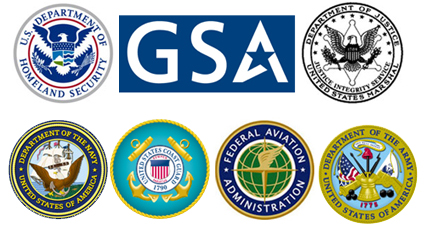 Don't be Fooled by out of Town Brokers or Impostors pretending to be us!