Are you in need of a quality Hauppauge locksmith? Look no further than Suffolk County Locksmith! Our team of experienced and knowledgeable locksmiths is here to bring you the peace of mind that comes with knowing your building, vehicle, or home is secure. We offer residential, commercial, and automotive locksmith services in Hauppauge, NY so whatever lock needs you have can be taken care of quickly and easily by our professionals. We pride ourselves on providing high-quality service at an affordable price while ensuring all safety standards are met. From changing locks to repairing them after forced entry attempts, we guarantee satisfaction with all our work. Contact us today for more information about how we can help keep your possessions safe from construction projects to car doors!
Hauppauge Locksmith, Suffolk County Locksmith
We have a strong commitment to customer satisfaction, professionalism, and reliability. Hauppauge Locksmith, Suffolk County Locksmith specializes in helping clients with their residential and commercial security needs and offers 24/7 emergency lockout services. Our team of expert locksmiths is highly trained and experienced in providing quality service, and we use only the latest technology and techniques. We offer a wide range of automotive, commercial, and residential locksmith services, and our technicians are available 24/7 to handle any lock-related emergency. With a focus on providing fast, professional, and affordable service, Suffolk County Locksmith has become the go-to choice for many businesses and individuals on Long Island.
The services offered by Suffolk County Locksmith
Suffolk County Locksmith is  a trustworthy provider of lock and key services that can provide clients with reliable solutions to their locksmithing needs. Whether it's an emergency or you simply need routine maintenance on your locks or keys, these locksmiths have got you covered. With a variety of services at their disposal, including key cutting, lock installation, and rekeying, you can rest assured that your property is in good hands. Hauppauge Locksmith, Suffolk County Locksmith takes pride in our commitment to customer satisfaction, and their skilled technicians are trained to handle any locksmithing issue that may come their way. So, if you need a locksmith, consider us for all your lock and key needs.
Why you should choose a professional locksmith for your security needs
When it comes to securing your home or business, choosing a professional locksmith over a cheap or DIY solution can make all the difference. Professional locksmiths are trained and certified experts in their field, utilizing the latest tools and techniques to ensure your property is secure. They also provide a level of professionalism and reliability that you may not find elsewhere. Plus, if you ever have an emergency like getting locked out of your home or car, a professional locksmith will be there to help you quickly and efficiently. Don't take chances with your security, choose a professional locksmith for your peace of mind.
Tips to find the right Hauppauge locksmith services
When it comes to finding the right locksmith for your project, there are a few things that you should keep in mind. Firstly, make sure that you do your research on the different Long Island locksmith in your area. Look at things like reviews and ratings, as well as their experience and qualifications. It's also important to make sure that the locksmith you choose is available and responsive, as you don't want to be left locked out of your home or car for too long. Finally, always ask for a clear and upfront quote before hiring a locksmith, so that you aren't hit with any unexpected fees or charges. By following these tips, you'll be much more likely to find a reliable and trustworthy locksmith for your project.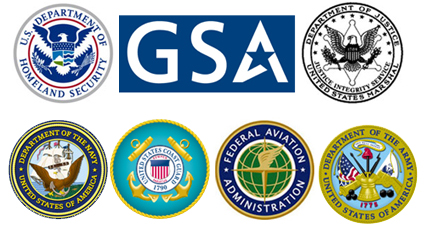 Don't be Fooled by out of Town Brokers or Impostors pretending to be us!