Are you looking for a reliable and trustworthy Huntington locksmith? Look no further than Suffolk County Locksmith. Our experienced team of professionals offers the highest quality of residential, commercial, and automotive locksmith services in the Huntington, NY area. With our commitment to customer satisfaction, fast response times, and competitive pricing, we are your go-to source for all your security needs. Whether it's a simple lock installation or complex key duplication work – we've got you covered!
Welcome to Suffolk County Locksmith, your premier Huntington locksmith. We understand the importance of keeping your property safe and secure. Whether you need to have your locks changed or repaired, or if you're locked out of your home or car, our team of locksmiths is here to help. As experts in our field, we are committed to providing the highest level of service and using top-quality products to ensure your satisfaction. Our experienced technicians are available 24/7 to assist with all of your locksmith needs. Trust us to keep your property safe and secure. Contact Suffolk County Locksmith today.
The importance of hiring a professional locksmith in Huntington, NY
When it comes to security, you can never be too careful. That's why hiring a professional locksmith in Huntington, like Suffolk County Locksmith is crucial. Our experts are trained to handle all kinds of lock and key-related issues, whether it's installing a new lock system or fixing a broken one. Not only can they offer you valuable advice and recommendations regarding the security of your home or business, but they can also provide emergency services if you find yourself locked out. With their expertise and experience, professional locksmiths can give you the peace of mind and reassurance that comes from knowing your property is safe and secure. Don't take any chances when it comes to your security – hire a trusted locksmith today.
Tips and Tricks to Keep Your Home Secure by a locksmith
Keeping your home secure is a top priority for any homeowner, and there are a variety of tips and tricks that a locksmith can offer to help achieve this goal. One key piece of advice is to ensure that all doors and windows in your home are equipped with sturdy locks that cannot easily be tampered with. It is also recommended to install security cameras or an alarm system to deter potential burglars and provide an added layer of protection. Another tip is to avoid leaving spare keys outside in easily accessible locations, as this can make your home vulnerable to break-ins. By taking these simple measures and enlisting the help of a professional locksmith, you can have peace of mind knowing that your home is as secure as possible.
What to Look for in a Professional Locksmith
When it comes to choosing a professional locksmith in Huntington, NY, there are a few key things that you should keep in mind. Firstly, it's important to look for a locksmith who is licensed and insured, as this ensures that they have the necessary skills and expertise to do the job safely and effectively. Additionally, you'll want to consider a locksmith's availability and response time, particularly if you need emergency services. It's also important to ensure that the locksmith you choose is experienced and trustworthy, and has a solid reputation in the community. Finally, you'll want to consider the cost of services and make sure that you choose a locksmith who offers fair and transparent pricing. By keeping these factors in mind, you can choose a locksmith who will provide you with the high-quality service you need, whenever you need it.
The Benefits of Re-Keying Your Home's Locks
The safety and security of our homes are important to us all. One way to ensure that our homes remain safe is to re-key our locks periodically. Re-keying involves changing the locking mechanism of your home's doors without replacing the whole lock. This means that your old keys will no longer work, and only the new keys you have will work. The benefits of re-keying go beyond just safety as it is a great way to upgrade the security of your home while maintaining the integrity of your existing locks. It can also give you peace of mind, knowing that no one else has access to your home. Moreover, re-keying your locks can save you money in the long run as opposed to replacing the entire lock system. Protect your home and loved ones today by considering re-keying your locks.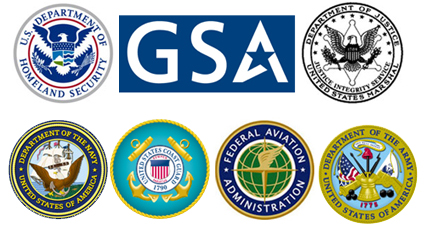 Don't be Fooled by out of Town Brokers or Impostors pretending to be us!