Commercial, Residential, Automotive Locksmith in Islip, NY, Suffolk County Locksmith
If you live in Islip, NY then you know how important it is to have a reliable locksmith that you can trust. Suffolk County Locksmith is a family-owned and operated business that has been servicing the area for over 35 years. We offer commercial automotive, and residential locksmith services in Islip NY that are second to none. We are available 24/7 so you can rest assured that we will be there when you need us most. Give us a call today!
Services that a locksmith can provide for your home
Home security is a top priority for many people, and engaging a reliable locksmith to service your needs is an essential part of any home protection plan. A dependable locksmith can provide services such as:
Designing and installing new security systems
Creating duplicate keys for anyone in the household
Replacing broken locks and window latches
Re-keying existing locks in the event of a lost key
Repairing broken mechanisms on doors or windows
Retrofitting new doors to replace old ones
Offering advice on ways to best secure your property from thefts and intrusions
An experienced locksmith will be able to assess your personal residential security requirements quickly and efficiently so that you feel safe in your home.
Services that a locksmith can provide for your business
For your business, a locksmith can be a valuable resource to ensure your property is safe and secure. With their extensive expertise, a professional locksmith in Islip can install, repair and maintain locks all around your property; this includes exit devices for fire safety requirements. They can also work with multi-level master key systems or electronic access control systems to limit who has access to certain areas of your business location. Additionally, security consultants will help you evaluate weak points in your premises's existing security system and boost it so that you feel confident entrusting the safety of your business to the latest technologies. With their proficiency and knowledge, locksmiths can provide services ranging from basic lock installation – like on doors or windows – to more intricate security concerns such as surveillance equipment or alarm systems.
How to find a reputable locksmith in Islip, NY
Finding a reputable commercial, residential or automotive locksmith in Islip, NY doesn't have to be a stressful experience. Start by asking family, friends, or coworkers if they know of any good locksmiths in the area; often this kind of word-of-mouth method yields great results. If that fails or if you'd prefer to do your own research, search online for local locksmiths and read customer reviews to get an idea of their quality and trustworthiness. A few other steps you can take include checking online for any complaints against the locksmith's business and verifying that they are properly licensed and insured. If you do your due diligence, it should be easy to figure out who is best suited for your needs.
What to do if you're locked out of your home or business
Getting locked out of your home or business can be a stressful and difficult situation. While it may be tempting to panic, remaining calm will help you identify the best solution. Depending on why you are locked out, your options may vary. For example, if the door is itself broken, you will likely need to contact a locksmith or handyman to fix it. If someone else has the key and they're unavailable, you may want to call a trusted friend or family member who could help you out in a pinch. Of course, if applicable to the situation, using duplicates of existing keys is an easy alternative that can quickly help get you back indoors. Whatever option you choose in this situation it's important to think carefully before making any decisions.
In conclusion, knowing that a locksmith can be the solution to your home and business needs is reassuring. When something as important as your belongings or livelihood is at stake, it's essential that you can find quick and reliable assistance. With the services offered by our locksmiths in Islip, NY, you can have access to a variety of options for gaining entry into your home or office. Furthermore, if ever there's an emergency situation with lockouts, you should contact authorized locksmiths right away to get back inside securely and quickly according to the best practices outlined in this article.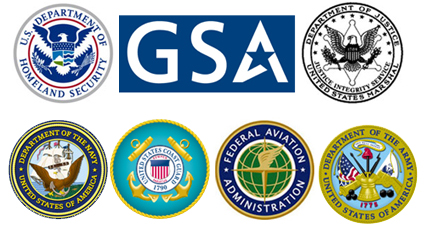 Don't be Fooled by out of Town Brokers or Impostors pretending to be us!