Commercial, Automotive Residential Locksmith in Lake Grove, Suffolk County Locksmith
Automotive Locksmith Services
At Suffolk County Locksmith, we offer professional automotive locksmith services in Lake Grove to help keep your car secure. Our experienced technicians are trained in all aspects of automotive locksmithing and can provide services such as key duplication, key programming, and replacement of damaged locks. We also provide emergency services to help you get back into your car if you have been locked out.
Residential Locksmith Services
Our residential locksmith services provide you with peace of mind knowing that your home is secure. We offer the installation of high-security locks, as well as rekeying and duplication of existing locks. We also provide emergency services to help you gain access to your home if you have been locked out.
Commercial Locksmith Services
We offer commercial locksmith services to businesses in the Lake Grove area. Our experienced technicians can install and maintain a variety of commercial lock systems, including keyless entry systems and access control systems. We also provide emergency services to help you get back into your business if you have been locked out.
No matter what type of locksmith service you need, Suffolk County Locksmith is here to help. With our expert technicians and advanced technology, we can provide you with the security solutions you need to keep your car, home and business secure.
Features:
1. 24/7 Emergency Locksmith Services: Our locksmiths are available 24/7 to assist you with any lock-related emergency needs. Whether you're locked out of your car, home, or business, our team of experts will respond quickly and efficiently.
2. High-Quality Products: We use only the best quality products and equipment to ensure that your property is protected and secure. We offer a wide range of lock brands and models to choose from to provide you with value for money and maximum security.
3. Experienced Locksmiths: Our team of locksmiths has years of experience in dealing with all types of locks and security issues. We have the knowledge and expertise to handle any situation, whether it be a car lockout or a commercial security upgrade.
Benefits:
1. Peace of Mind: With our 24/7 availability, top-quality products, and experienced locksmiths, you can be confident that your property is safe and secure. You can rest easy knowing that you have a reliable locksmith you can trust to handle any lock and security issues that may arise.
2. Convenience: Our locksmiths are just a phone call away, and we offer a range of services to fit your schedule and budget. From car key replacements to commercial security upgrades, we have the tools and expertise to solve any lock-related problem.
3. Cost-Effective Solutions: Our comprehensive services and high-quality products are an excellent investment for your property. You'll save money in the long run by having efficient, reliable locks that protect against theft and break-ins. Additionally, our competitive pricing ensures that you get the best value for your money.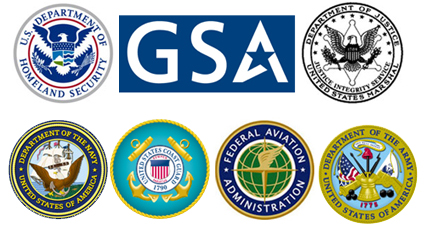 Don't be Fooled by out of Town Brokers or Impostors pretending to be us!