Locksmith in Melville, NY, Suffolk County Locksmith
Get Your Locksmith Services with Assurance
Suffolk County Locksmith provides the highest quality commercial, residential and automotive locksmith services in Melville, NY. Our team of professionals are well-versed in a variety of locksmith services, such as key duplication, car lockouts, and rekeying, security and so much more. With years of experience, we guarantee that our services are reliable and efficient.
Our experienced locksmiths are trained to provide you with the best services in Melville, NY. We offer a variety of services to meet your needs, such as key cutting, security system installation, and access control systems. Our team is dedicated to providing you with the most secure locksmith services available. Suffolk County Locksmith provides residential locksmith services for any home in Suffolk County, NY. From lock installation and rekeying to master key systems and key duplication, we have the expertise and experience to help protect your home. Our team is committed to providing you with the most secure and reliable locksmith services available.
Experience Professional Locksmith Services
Suffolk County Locksmith provides lock and key services. We can handle all types of locksmith needs in Melville, NY including lockouts, rekeying, and installation. Our team of experienced locksmiths are licensed, insured, and highly trained in the latest technologies to keep your property safe from thieves and intruders. We use advanced tools to ensure efficient service delivery that is fast and reliable without compromising on quality or security. When you hire Suffolk County Locksmith for your security needs you can rest assured knowing we offer a 24/7 emergency response for automotive lockouts and other urgent situations.
Our residential locksmith services include installation of high-security deadbolts that meet local safety codes as well as installation of smart home systems such as doorbell cameras and keyless entry systems for added convenience and security. Our commercial clients can benefit from our expertise in access control systems, CCTV camera installation, door closers, panic hardware installation and more – all designed to protect your business assets while ensuring compliance with local regulations.
Suffolk County Locksmith tons of 5 star reviews when it comes to Automotive, Commercial and Residential Locksmith services in Melville, NY.
Recent Review
"They are always on time, always professional and always does a great job. We would highly recommend them to anyone in need of a locksmith".
Unlock your security potential with Suffolk County Locksmith! Our experienced and knowledgeable team will ensure that you get the best service for all your automotive, commercial, and residential locksmith needs. Let us provide the protection you deserve, call us today!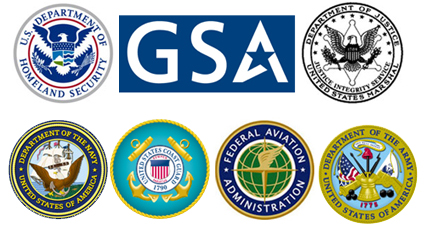 Don't be Fooled by out of Town Brokers or Impostors pretending to be us!