Commercial, Residential, Automotive Locksmith in Port Jefferson, NY
If you're looking for a commercial, residential or automotive locksmith in Port Jefferson, NY, look no further! No matter what your needs are, we're here to help. Give us a call today! Locksmiths are a vital part of everyday life, providing key services to help keep your property secure. They can install deadbolts and other locking mechanisms in your home, allowing peace of mind in knowing that your valuables and family are protected. These professionals can also offer additional professional services like rekeying existing locks and creating spare keys.
As technology advances, locksmiths are also now able to access software and hardware which opens the way for improved security for businesses and vehicles. Direct alarm installation or transponder key programming to name a few. Professional locksmiths provide an essential service that helps create a trustworthy, closed-off environment for our most important possessions.
Locksmiths are important for keeping your home, car, and business safe.
Our Locksmith services in Port Jefferson, NY are multifaceted. Whether you need a lock changed, installed, or repaired; transponder keys made; or access control systems set up, we are here. When you need extra safety measures taken such as the installation of heavy-duty locks and security engineering to better fortify an area, look no further than Suffolk County Locksmith. Additionally, our expert technicians can assist in creating a master key system for offices and businesses that need multiple users able to operate multiple locks. With so many options available to make sure your property is safe and secure, it pays to trust the people who know locks best by seeking out a professional locksmith service in Port Jefferson, NY.
There are many different types of locksmith services available in Port Jefferson, NY.
When it comes to security for your business, you can be assured that our commercial locksmiths have all the expertise needed to provide top-notch protection. With years of experience in unlocking and rekeying commercial doors, a qualified locksmith will be able to assess additional areas of vulnerability and make appropriate recommendations. From high-tech security systems with remote access features to building surveillances and panic bars, they can help ensure that you're providing a safe environment. Investing in a quality lock and key solution is an important part of safeguarding the success of any business.
Commercial locksmiths can help you with security for your business.
Automotive locksmiths provide a valuable and specialized service that can make all the difference in those unexpected moments. When you need a duplicate key, are locked out of your vehicle, or need to replace worn-out parts of the locking system, we can come to your aid to provide timely and efficient solutions. With our expert knowledge and skillful abilities, we will be able to quickly resolve any issue with your locks or security system. Our automotive locksmiths help ensure you remain safe and protected behind the wheel, so don't hesitate to seek their services if ever in need!
Our Port Jefferson Automotive locksmiths can help you if you're locked out of your car.
Residential locksmith services are a great way to ensure that your home is properly secured and protected from any possible intruders. Whether it's installing deadbolts, changing locks, or advising on security systems, a good residential locksmith can give you the peace of mind knowing that your family and possessions are safe. On the other hand, if you find yourself stuck outside due to having lost your keys or forgotten them somewhere else, look no further than your trusty residential locksmith! With extensive industry knowledge and expertise in lock-picking, they'll have you back inside as quickly as possible so you can resume your daily routine with minimal disruption.
When choosing a locksmith, it's important to choose one that is licensed and insured.
When it comes to lock and key services, relying on a licensed and insured locksmith is critical. This will demonstrate the locksmith's level of expertise and professionalism, but also provide you with peace of mind that your property is in safe hands. Locksmiths with professional certifications will always adhere to best practice standards and follow any local ordinances when carrying out their work. As such, opting for an accredited locksmith means that you can rest assured that the job will be done efficiently and correctly.
In summary, locksmiths can provide an invaluable service in Port Jefferson, NY by helping to keep your home, car, and business safe. There are many different types of services available. Commercial locksmiths who can help with security for businesses. Automotive locksmiths who can help if you're locked out of your car or need a new key made. Residential locksmiths who can help with home security or being locked out of the house. When choosing one it is important to do research to make sure they are licensed and insured so that your safety and security is kept intact at all times. With the right locksmith service on your side, you can rest assured that you will have all the protection you need in Port Jefferson, NY.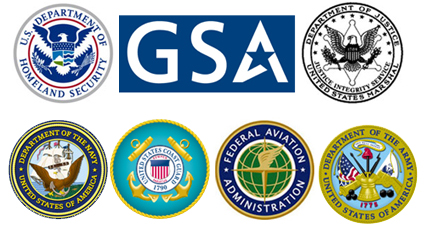 Don't be Fooled by out of Town Brokers or Impostors pretending to be us!