Do you live in Riverhead, NY and need a locksmith? Look no further than Suffolk County Locksmith! With decades of collectively providing top-of-the-line service to residential, automotive and commercial customers, we have the knowledge, expertise, and resources needed for whatever lock services you may require. With 24/7 availability on their automotive locksmith services too, it's clear that no matter what kind of situation pops up – Suffolk County Locksmith is always here to help out. From keys to safes to alarm systems: they have all your lock needs covered! So don't wait any longer – call Riverhead Locksmith, Suffolk County Locksmith today and let our friendly staff show you why they're the #1 choice when it comes to locksmiths servicing Long Island!
Riverhead Locksmith – Suffolk County Locksmith.
In need of a reliable locksmith in Riverhead, NY? Suffolk County Locksmith is here!  As your go-to local locksmith, we pride ourselves on providing top-notch services for our customers. Whether you need a simple lock change or an emergency unlock, our team has the skills and experience to get the job done quickly and efficiently. Getting locked out of your car can cause stress and anxiety, which is why we make it our mission to arrive at your location promptly. With affordable rates and a friendly team of professionals, Suffolk County Locksmith is the clear choice for all your locksmith needs in Riverhead.
Services That Suffolk County Locksmith Provides – Commercial, Automotive, Residential
Suffolk County Locksmith is dedicated to providing top-notch service to anyone who needs it. With a range of services catered to commercial, automotive, and residential needs, this company is sure to have what it takes to get you out of a jam. Their team of skilled locksmiths is always ready to go the extra mile, no matter the situation. Whether you've locked yourself out of your car, need a new key for your business, or want to improve the security of your home, Suffolk County Locksmith has got you covered. You can rest easy knowing that these professionals have the experience and know-how to get the job done right the first time.
Specialty Services Offered by Suffolk County Locksmith
Are you in need of more than just your typical locksmith services? Our specialty services go above and beyond your usual lock picking and key cutting. Need a safe or vault opened? We have the equipment and expertise to get it done. Want to upgrade your home or office security system? Our team can recommend and install advanced systems to give you peace of mind. We also offer emergency services for those unexpected lockouts or break-ins. Trust Riverhead Locksmith, Suffolk County Locksmith for all of your locksmith needs.
Security Tips to Consider
When it comes to the safety and security of your home or business, choosing the right locksmith is crucial. In Riverhead, there are a variety of options to choose from, but not all locksmiths are created equal. Before hiring a Riverhead locksmith, there are several important security tips to consider. First, ensure that the locksmith is licensed, insured, and accredited. You should also ask for references and read reviews from previous customers. Additionally, be wary of locksmiths who provide unusually low quotes as they may be engaging in unethical practices. By following these security tips, you can feel confident in your choice of a trustworthy and reliable locksmith.
Quality Standards
When it comes to hiring a locksmith, quality standards are crucial to ensuring the safety and security of your home or business. Suffolk County Locksmith takes these standards seriously, never compromising on the quality of their services. Customers can trust that the team at Suffolk County Locksmith has the knowledge, expertise, and professionalism to get the job done right the first time. From lock installations to emergency lockouts, every service provided by Suffolk County Locksmith adheres to strict quality standards to ensure customer satisfaction. Don't settle for anything less than the best when it comes to your security, choose Suffolk County Locksmith and experience exceptional quality standards.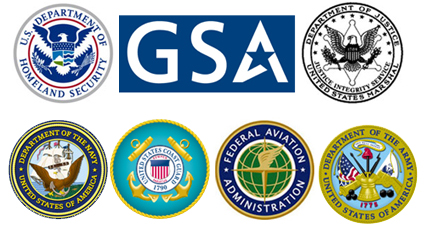 Don't be Fooled by out of Town Brokers or Impostors pretending to be us!