Commercial, Residential, Automotive Locksmith in Selden, NY
Suffolk County Locksmith a premier locksmith provider for Selden, NY. Our experienced locksmiths are experts in commercial, automotive, and residential. We provide fast, reliable service at a competitive price. We use the latest technology and techniques to ensure your safety and security. Suffolk County Locksmith is available 24/7 for all your emergency locksmith needs. We will be there for you when you need us most. We provide prompt and reliable service so you can be sure that you will be taken care of quickly and efficiently.
At Suffolk County Locksmith, we strive to provide smart solutions to your locksmith needs. We use the most advanced technology and techniques to ensure your security and peace of mind. Our experienced locksmiths are knowledgeable and can help you find the right solution for your specific needs.
When looking for a reliable and trustworthy locksmith in Selden, look no further than Suffolk County Locksmith. Our team of professional locksmiths is dedicated to providing you with the best service possible when it comes to all your residential, commercial, and automotive needs. From lost keys to broken locks to electronic keypads and remote entry systems, our experts are knowledgeable and experienced in finding solutions for any security issue that may arise. We use only state-of-the-art tools and equipment to ensure top quality results, each time. With a commitment to customer satisfaction from start to finish, our friendly technicians provide up front pricing before any work begins so you can rest easy knowing exactly what you're paying for without any surprises at the end of the job. Let's make sure your property has the specialized security it deserves!
Premier Locksmith
1. Professional Commercial Lock Services: Our services are tailored to the needs of commercial businesses, and our technicians have expertise in all types of locks including padlocks, door closers, card access systems, and more.
2. Automotive Lock Solutions: We can help you with car lockouts, broken keys, lost keys, key programming, and rekeying. We also offer extensive services for the repair and replacement of ignitions.
3. Residential Lock Security: For residential customers we provide comprehensive lock installation and repair services ranging from electronic locks to deadbolts and more. In addition we specialize in master-key systems designed for multi-family homes and apartments as well as customized solutions for single family homes.
Benefits:
1. Experienced Technicians: All of our technicians are highly trained with years of experience in the locksmith industry. They possess an in-depth knowledge of all types of locking systems so that they can quickly identify any problem or security breach and address it effectively.
2. Quality Products: We only use the highest quality products when it comes to providing solutions for our customers' lock needs which means your security will be top notch and long lasting.
3. Fast Response Time: Whether you need emergency lockout service or just routine maintenance, you can rest assured that our team will be there when you need us most with a fast response time to get your locks back up and running as soon as possible.
Reviews
I needed a Selden locksmith and found Suffolk County Locksmith. They were quick to respond, did a great job, and were reasonably priced. I would recommend them to anyone in the Selden area who needs a locksmith.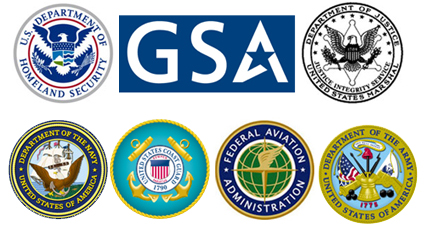 Don't be Fooled by out of Town Brokers or Impostors pretending to be us!