Are you looking for a reliable Sounds Beach Commercial, Residential or Automotive locksmith that is accessible to you at all times? Suffolk County Locksmith provides professional locksmith services and secure solutions. With years of experience ensuring the safety and security of our customers, we are experts when it comes to providing home security systems, safes and vault installation, door lockouts/openings and much more! Our team of highly trained technicians uses state-of-the-art tools and techniques to safeguard your facility with quality workmanship utilizing only top brands . Whether it's helping you out with an emergency lockout or making sure that your business is up-to-date on the latest access control technologies—we are here 24/7 ready to serve you!
Sound Beach Locksmith, Suffolk County Locksmith – Professional and Dependable Service
Do you ever find yourself stressed and anxious when you can't find your keys or get locked out of your car or home? Well, fear not because Sound Beach Locksmith, Suffolk County Locksmith is here to provide you with exceptional and reliable locksmith services. As a team of seasoned professionals, we thoroughly understand the importance of having a trustworthy locksmith that you can rely on in times of need. Our services are not only available round-the-clock, but we also provide affordable solutions that are tailored to your specific needs. We aim to ensure that our clients don't feel helpless or stranded in unexpected situations. Let us show you what we can do for you and provide you with the peace of mind you deserve.
What Does a Locksmith Do & How Can They Help You
Locksmiths are experts in the art of unlocking doors, but their expertise goes far beyond just getting you back into your home or car. They are also skilled in installing and repairing locks, both for residential and commercial properties and can even help with advanced security measures such as CCTV and access control systems. Locksmiths are trained to be able to quickly and efficiently handle any lock-related situation, whether you've accidentally locked yourself out of your home or need to replace the locks on your business after a break-in. With their knowledge and experience, locksmiths can provide invaluable assistance when it comes to protecting your property and ensuring your safety.
Commercial Security Solutions for Your Business
As a business owner, you want to protect your assets and keep your employees and customers safe. That's where commercial security solutions come in. With advanced technology and expert knowledge, professional security companies can provide a range of solutions tailored to your specific business needs. From access control systems and surveillance cameras to alarm systems and 24/7 monitoring, you can have peace of mind knowing that your business is secure. With commercial security solutions, you can focus on what's important – running your business and serving your customers – while minimizing security risks and potential loss.
Residential Security Services to Keep Your Home Safe
Home is where the heart is, which is why keeping it safe is crucial. Residential security services provide an extra layer of protection for your home and your loved ones. With a professional team monitoring your property, you can enjoy peace of mind knowing that any potential threats will be identified and addressed promptly. From video surveillance and alarm systems to access control and security guards, there are a variety of options to choose from to suit your specific needs. Even the mere presence of security measures can act as a deterrent to those looking to cause harm. Investing in residential security services is a proactive step towards ensuring the safety and security of your home and everything in it.
Automotive Locksmith Services for Your Vehicle
We've all been there – standing outside our car, staring at the keys on the driver's seat or locked inside the car. It's a frustrating and stressful situation, but luckily there are automotive locksmith services available to help. Whether you need a replacement key, a new lock, or simply help getting back into your car, a professional locksmith is just a phone call away. Not only do they have the knowledge and tools needed to quickly solve the problem, but they can also offer advice on how to prevent similar situations in the future. So next time you find yourself in a bind, don't hesitate to contact a trusted automotive locksmith service and get back on the road in no time. Contact Sound Beach Commercial, Residential and Automotive Locksmith, Suffolk County Locksmith in your time of need!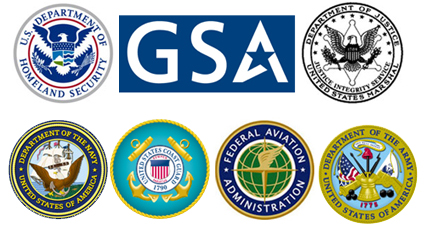 Don't be Fooled by out of Town Brokers or Impostors pretending to be us!