Commercial, Residential, Automotive Locksmith in Yaphank, NY
Are you looking for a reliable Commercial, Residential, Automotive locksmith in Yaphank, NY? At Suffolk County Locksmith, we offer an extensive range of services to meet your needs. With more than 25 years of experience and expertise in this field, we are confident that can provide the best quality service no matter what type of lock or key you need. Whether it's creating new keys or making repairs on your existing locksets, our friendly and knowledgeable staff will be able to assist you with all of your lock-related issues. We are dedicated to providing fast and dependable service at competitive prices to ensure complete customer satisfaction!
Understand the Types of locksmith services – Commercial, Automotive, and Residential
Locksmith services play a crucial role in various aspects of our daily lives. Commercial, automotive, and residential to name a few. Commercial locksmiths in Yaphank, NY are indispensable for businesses. They ensure the security of valuable assets and confidential information. They specialize in installing, maintaining, and repairing high-security locks, access control systems, and other sophisticated security solutions. Yaphank Automotive locksmith services, on the other hand, dedicate their expertise to car locks and keys. Whether it is a lockout situation, a broken key, or ignition issues. These professionals are equipped to handle challenges specific to vehicular security. Lastly, residential locksmiths cater to homeowners' needs by providing reliable and efficient lock-related solutions. This includes rekeying, lock change, or installation services that are essential to maintain your home's safety and peace of mind. Overall, locksmiths serve an invaluable purpose in safeguarding our assets, vehicles, and homes through their specialized skills and services.
Know the Benefits of using a Yaphank Locksmith service
When it comes to safeguarding your home or business, the importance of utilizing a reliable Yaphank Locksmith service cannot be overstated. These professionals are highly trained to provide efficient solutions for all your security needs. Whether it be lock installations, key replacements, or lockout emergencies. By engaging with a skilled Yaphank Locksmith, you can rest assured that your property and valuable assets are protected with industry-standard equipment and expertise. Furthermore, a swift response time and round-the-clock availability ensure that you'll never be stranded during a lock-related crisis. Don't wait for an unfortunate incident to occur. Proactively safeguard your space with the invaluable services provided by a trusted Yaphank Locksmith.
Learn about Different Lock Technologies Used By Professional Locksmiths
Delve into the intriguing world of lock technologies employed by professional locksmiths who ensure the safety of our homes, workplaces, and belongings. As the concept of security continually evolves, locksmiths are tasked with staying ahead of the game. Familiarizing themselves with the cutting-edge locking systems available is important. Among a myriad of choices, you'll find smart locks that offer keyless entry through smartphones and biometric access, providing an unprecedented level of convenience and safety. There are also high-security locks, which boast advanced key control and pick resistance, making it exceptionally difficult for intruders to tamper with these systems. Furthermore, combination locks have stood the test of time as reliable security options due to the intricate mechanisms involved in their design. By exploring these sophisticated lock technologies, you'll gain valuable insights into the expertise and innovative thinking that goes into ensuring the protection of our lives and assets.
Find out What Services Are Offered By A Yaphank Locksmith
Discover the multitude of services provided by a Yaphank locksmith, designed to cater to all your security and lock-related needs! Suffolk County Locksmith are highly skilled professionals who are trained to handle almost any situation, from a simple lockout to the installation of advanced security systems. Their expertise extends beyond unlocking doors, repairing locks and cutting keys. As experts in both residential and commercial settings, Suffolk County Locksmith can also provide valuable advice and assistance in reinforcing your property's security. This includes the assessment and installation of state-of-the-art biometric and electronic access systems, as well as perpetual maintenance of your locks to ensure they function efficiently. With the help of Suffolk County Locksmith, you can finally rest easy knowing your home or business is protected to the highest degree.
Discover How to Choose the Right Locksmith for You
Embarking on the journey to find the perfect locksmith to cater to your needs can be quite a daunting task, especially when you're in a time-sensitive situation. Being equipped with the right knowledge and understanding to make a well-informed decision is undeniably crucial. Start by seeking out referrals and recommendations from trusted family members or friends who have had a positive experience. Once you have a few potential candidates, delve deeper into their credentials, ensuring they possess the necessary certifications and licenses to operate in Yaphank. Moreover, make certain that they have adequate insurance to safeguard you from any unforeseen liabilities. Evaluating their level of expertise and specialization in areas such as residential, commercial, or automotive locksmith services can make all the difference in addressing your specific needs efficiently. Lastly, inquire about their pricing and take into account their customer reviews to determine the best fit for you.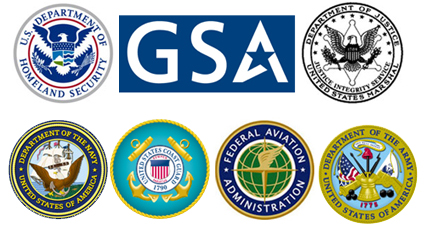 Don't be Fooled by out of Town Brokers or Impostors pretending to be us!